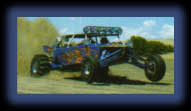 WARN SDB-210HB Off-Road Lights

---
The SDB-210HB uses a precision design Free Curve reflector that is outstandingly smooth and heat resistant. It reflects light efficiently due to the vaporized aluminum applied to the reflector surface.Aggressive off-road drivers will appreciate a lamp with a spot beam able to illuminate approximately 270 meters ahead, with a concentrated lighting pattern and a driving beam wide enough to supplement vehicle headlights by illuminating the entire surface in front of the vehicle.Hard off-road driving generates vibration and shock.

The SDB-210HB has an internal light frame to protect the lamp and a stone guard to protect the lens. The body is constructed of a polycarbonate resin which has excellent impact resistance.Serious off-roaders usually run in serious weather. The SDB-210HB has weather resistant rubber seal to help protect the lamp integrity. The hardened glass lens gives excellent heat and thermal shock resistance, strength and translucency. The lamp illumination angle can be adjusted to 15 degrees up or down to fine-tune the light pattern.Dual beam control switch includes relay control feature and LED illumination when lamps are in use.
Features...

200,000 Candle Power Driving/Spot Light
Bulb: H4

Rating: 12V 100/90-Watt Max

Brightness: 200,000 Candlepower

Effective range: Spot beam - 853'/260m: Driving beam - 492'/150m beam Color: White Lens

Diameter: 7"/180mm

Attachment bolt dimensions 13/32"/10mm

Set: Lamps 2 (With stone guards)






Copyright © OffRoadLighting.com. All rights reserved.